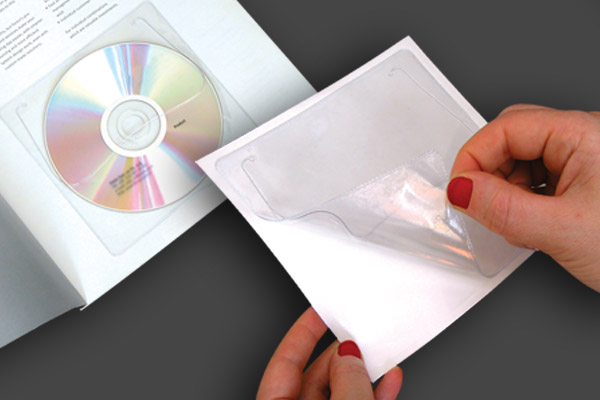 Adhesive sleeves, also referred to as security sleeves, are a form of pliable packaging used to store and distribute optical media, specifically CDs and DVDs. They resemble a square envelope, accompanied with or without a fold-over flap and made with polypropylene plastic or vinyl plastic. The backs of the sleeves are equipped with an adhesive which is covered by a tape seal until desired use.
A standout feature of the adhesive CD/DVD sleeve is its tamper-resistant design. A security pouch anchors the CD or DVD and becomes evident of unwarranted use when the perforated seal is accessed. This design helps to ensure that discs cannot be easily removed.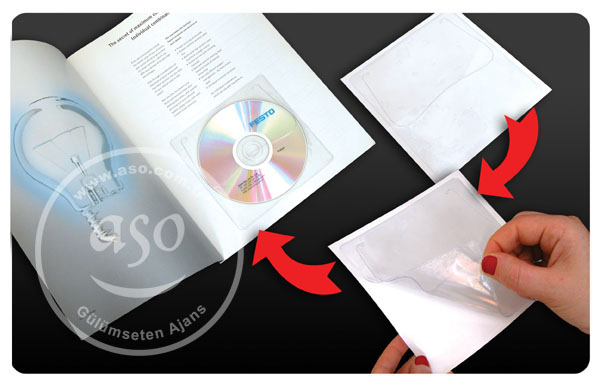 Everything went smoothly. The website is functional, the store is easy to use and the package arrived in a short time and in good conditions. The only thing that didn't worked well was the tracking number: it didn't exist in the database of the post office website. But that's only a detail and didn't affected the material.
I recomend this website as trusted.Dupladesign, PORTUGAL
---

The PVC CD spiders are fantastic. No problem with ordering and tracking the order online (First Turkish Post then my local Post). Delivery is on time (6 working days).

Mecom, Hong Kong 
---

I am really impressed with the CD buttons and now the plastic file sleeves look fantastic.  The website has also improved, nice and easy to navigate well done. Thanks.

Yvette, Cooper & Westwood Advertising, Australia
---

I received the products without any problems, including some free samples of others too. I got very pleased with their good quality and hope we'll make other deals soon.
Everybody who sees the spiders cds ask where I bought them. It worths.Waleska, Brasil
---

Got the package on time, and some samples so i'll know what to order next time, thanks 🙂

David, HCBrecords.com, Israel
---

There are several suppliers of similar products in Australia but NOT ONE of them can match the range, quality, availability and service that we have received from ASO. We will buy from no other supplier than ASO. Well done indeed.Peter Menhennitt, Conference Manager, FamilyLife, Australia
---

Very pleased with the products and service.

Olivier Fabre, Belgium
---

The samples arrived far quicker than I was expecting! They are so versatile and will be perfect for all sorts of projects. Thankyou!

J. Smith, United Kingdom 
---

Hello, I purchased the foam buttons from yourselves and the service was exceptional – every query I wanted answering was dealt with. The product is brilliant quality and I will be recommending it to other people. All the best.

James kent, United Kingdom 
---

Very good product (PVC transparent CD Spider), a little bit expensive…

Maria Fanis, Creative & Print Applications Ltd,

---

Easy to deal with. Fast and accurate delivery. Thumbs up!

Todor Kochovski Impress Ltd.
---

I was very pleased with your service and your product, really. I encourage you to continue and never stop your production lines, because they are cost effective and high quality.

Magued Adel, Egypt
CD Spider Types