Self adhesive CD sleeve (envelope) for your catalogues, file and folders… Remove and attach, it's that simple…
Self adhesive (PVC) CD/DVD Sleeves (CD/DVD envelopes) are used to insert CDs/DVDs to your catalogues, hard CD/DVD cases or files. They are self adhesive stickers. Self adhesive CD pocket  is very practical and convenient to remove from holder and attach to the file or catalogue cover.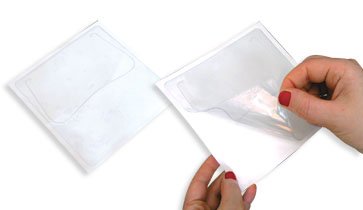 Self Adhesive CD wallets also have covers. It is available in transparent and semi-transparent versions. It is ideal for attaching CDs or DVDs to media files, product files, catalogues, brochures or special cases. It offers time saving thanks to the ability of fast removal and attachment features due to easy removal and self adhesive properties of the product.
Call us and we deliver the product to your door.
Self Adhesive PVC CD/DVD Sleeve
Size 130 x 130 mm
For catalogue, broshure, file, folders…
Self adhesive (Sticker)
180 micron PVC or 100 micron CPP material
Transparent or semi transparent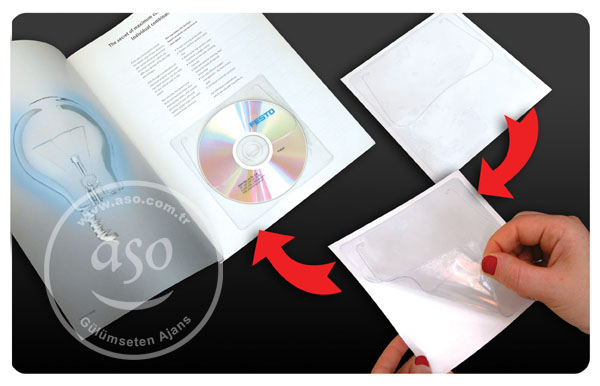 You can use our sticker CD envelopes (CD sleeve)  on the covers or inner pages of your catalogues and present your catalogues along with CDs/DVDs to your customers. 180 micron PVC material.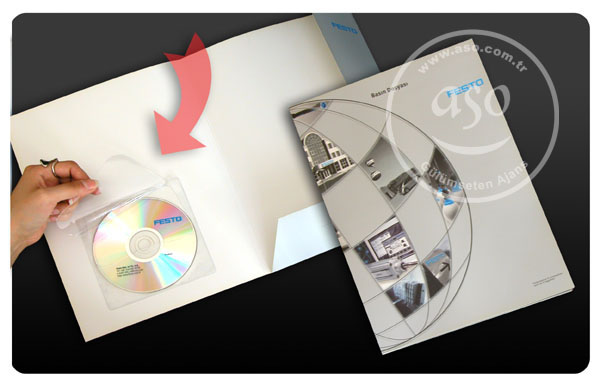 You can use our self adhesive transparent sticker CD sleeves (CD-DVD envelopes) for your press files or multimedia files. CD envelopes are self covered. 180 micron PVC material.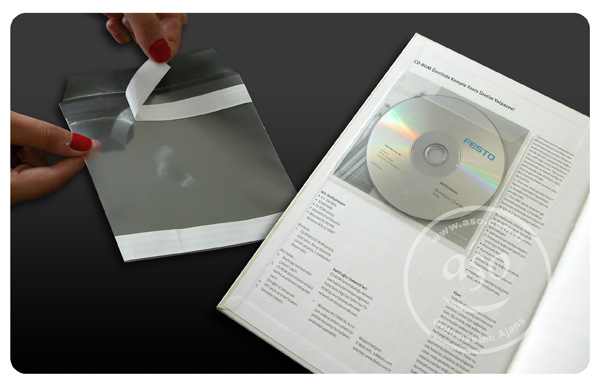 New type: 100 micron CPP material, back self athesive CD sleeve
---
Tags: PVC CD sleeve,  self adhesive cd wallets, self adhesive cd pocket, envelope, CD holder, cd spider, dvd holder, book cd holder, book dvd sleeve, transparent cd sleeves, self adhesive cd sleeves,  catalogue, broshure, file, folder